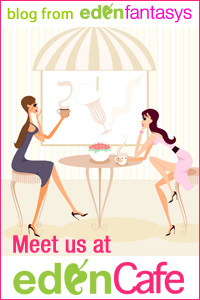 I have come to adore EdenFantasys. Thanks to them I have not only received the best back massages, but I've also given them (they have some absolutely AMAZING massage lotions)
But now I am also starting to feel more beautiful thanks to them! With my last gift card I decided to get something I could feel amazing in. Not something revealing, but something that just.. Well.. Will get Aaron to look my way more then normal :). However, I didn't get it for now. I am actually planning ahead, and decided to get something for next Halloween. Me and Aaron usually go to at least one party a year.. Not like "trick or treating" but like a fun party, for adults. So I thought this would be a great idea!
I love it! And I am so excited to wear it next year!
EdenFantasys
has tons of costumes! Perfect for role playing, or for a fun Halloween party!
They also have many other great products which I'm sure you'd love!
Disclosure: Gift Card is being provided to me free of charge for writing this post. All opinions expressed are my own, and were not influenced in anyway.