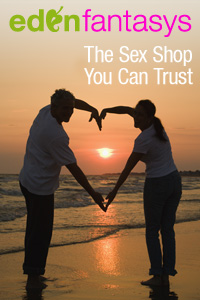 It's time for another
EdenFantasys review
:)
So I've been doing some shopping on EdenFantasys; Not really "Shopping" but more like window shopping. It's so hard to pick what you want when theres SO MUCH to choose from. But I've been thinking. I could get ready for a party right? Sometimes we throw parties just for the fun of it. My mom invites all of her friends, I invite mine, Aaron invites his, and we have a fun party down at the club house. I figured, why not? EdenFantasys has a huge, funny party selection.
They have X Rated Fortune Cookies (How funny)
and fun Ice Cube Trays:
So I think I will do that. I can put together a pretty funny party theme with the
EdenFantasys selection
!
But who knows what else I might get. Everytime I visit EdenFantsays I find something new that I like, so we'll see :)!
Disclosure: Giftcard is being provided to me FREE of charge from EdenFantasys. All opinions expressed are my own, and were not influenced in anyway.