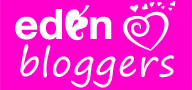 As you all know from my previous posts, and purchases from
EdenFantasys
; Me and Aaron both LOVE massage candles! We use them all of the time! So we decided to try another kind. We recently purchased a "Knead me Massage kit"
It is so amazing! It comes with an amazing candle. But the best part was the kneading tool. Aaron hasn't actually used it on me yet, but I used it on him, and he said thats "Hands down, it was the best massage he's had in months." The kneader gets you very deep. Normally when I give Aaron a
massage
I just use my hands. He likes that, but he says the kneader just gets him deeper, and it just feels amazing. He loves it, and I'm sure I will too (If he ever gets around to giving me a massage LOL )
Another thing I noticed was that it was very comfortable to use. When I give Aaron massages with my hands, my hands tend to cramp up, and feel, uncomfortable. With the kneading tool, I didn't have that problem!
Also, really quick, I wanted to mention how amazing EdenFantasys is with
returns
. I made a purchase about a month ago, and the product wasn't quite like I expected, so I wanted to return it. With EdenFantasys I was able to easily print a return shipping label (completely free for me). I had a refund in less then a week. A wonderful experience!
I definitely recommend checking out EdenFantasys if you are 18+!
Disclosure: GiftCard is being provided to me free of charge. All opinions expressed are my own, and were not influenced in any way.