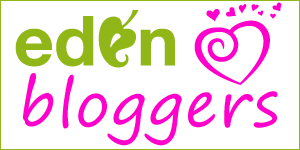 EdenFantasys
has always been one of my favorite shops, and lately with all of their bath and body, make-up (+ other!) additions, I have enjoyed them even more.
I've been trying to try as many as I can, but sometimes it's just so hard to choose, because they're always adding new things.
Like, very recently they've added a new product I really want to try called "Dona
Plumping Lip Balm
."
What excites me most about this, is that it's a lip balm. I've heard of plumping gloss, but never a lip balm - I don't wear gloss very often, because I'm not the biggest fan of the way it feels on your lips, but I love the plumping glosses can sometimes give, so I occasionally use them. It's nice to see an actual balm with the same plus effects.
The Dona Lip Balm is available in several flavors, and I plan on getting a few of them for myself soon.
Lately, I've also been experimenting with a lot of make-up products. I'm sadly still effected by breakouts, and so I've been experimenting with ways of hiding it well. It's something I never thought I would really get in to, but I have, and that has led me into wanting to try some other facial products, like bronzers and such - So I also plan on getting the
Squiggles Bronzer
soon.
It's said to be a really big compact, so you really get your monies worth for $22.99 - but we'll have to see - It sure sounds great!
I've always highly recommended EdenFantasys, and I still do! They offer quality products for all sorts of people - So be sure to go check them out :).
Disclosure: Gift card is being provided to me in exchanged for writing this post. All opinions expressed within are my own, and were not influenced in any way.